April 3, 2019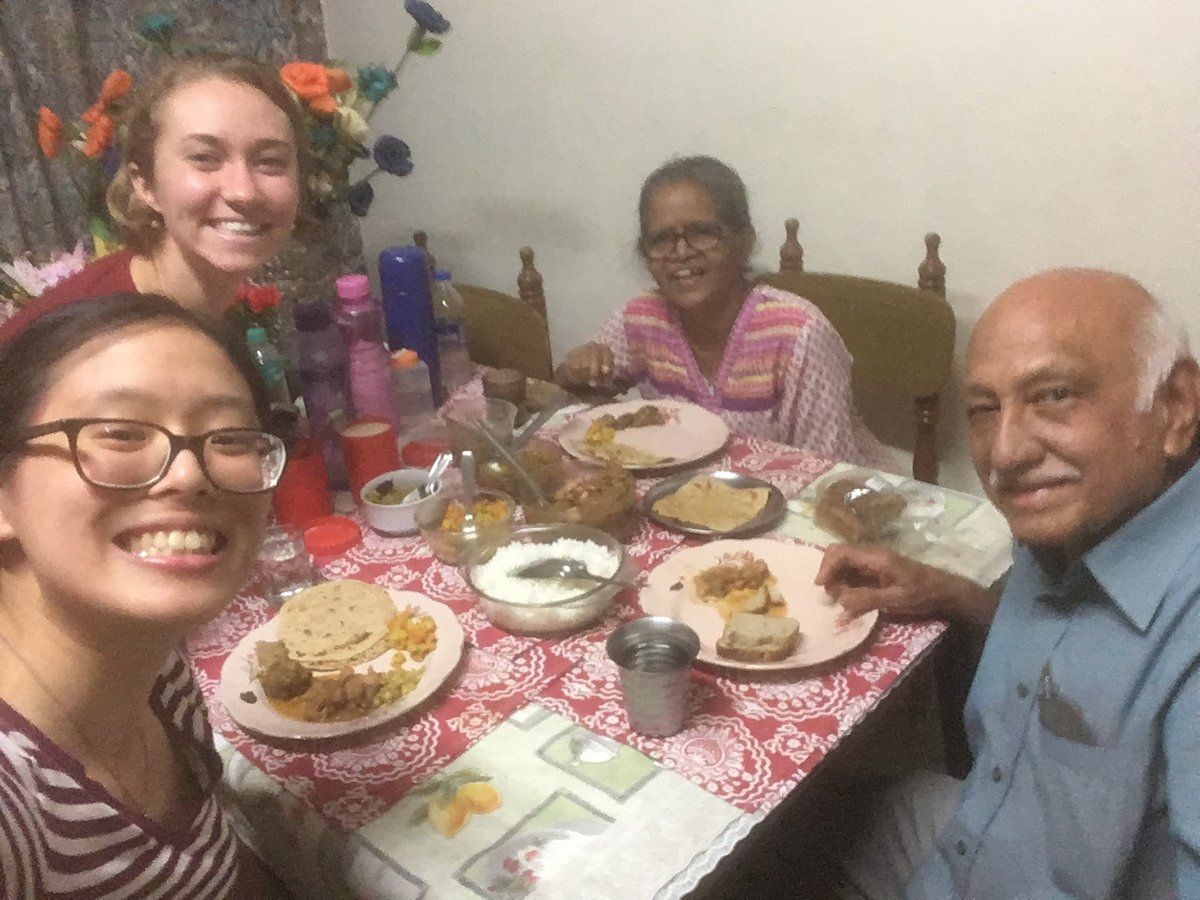 We recently received the following update from Tiffany Huang who is in Vellore, India working on her Scholarly Project on palliative care at the Christian Medical College:
"I absolutely love being at CMC Vellore. I spend my days at CMC Hospital seeing patients with Dr. George and have also tagged along on 1 home visit so far (hoping to do more of these). Seeing so many terminal patients and their families is emotionally draining, but it's also meaningful and I end every day very grateful that I am here. I  have integrated comfortably into the community here. I am singing in the choir for the Easter Play (April 13) as some kind of shepherd and have made many friends with the locals. I have even been adopted by a local family! (Photo of family dinner included)".
Always nice to hear from our students following their passion for global health, and see that they are thriving. Best of luck in your work, Tiffany.